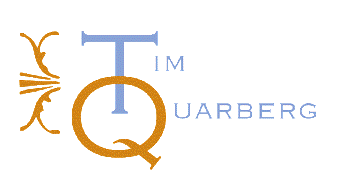 "In listening to Tim's lyrics and his comments on his songs, I believe that he is a wonderful contemporary example of how to apply the theology of the cross to our lives today.  You'll pick up in his lyrics real life stories, real life dilemmas, the dark places of life – that's where Jesus is in his statements of dying for us on the cross, and everything else can be put in that context: that Jesus died on the cross for us and that helps us in our dark places. Tim has wonderful lyrics that express that in his music."
Rev. Richard Larson, Bethlehem Lutheran Church, Bayport, Minnesota.
For more information please contact Tim at tim@timquarberg.com.